WorkshopS
Fanning into Flame the Secret Place: The Key to Maintaining and Feeding Fervor in Your Ministry
Sylvia Amador
New Life Community Church, Little Village, Lawndale, Chicago
Do you feel you sometimes lack that "spiritual fervor" that Paul talked about? Do you feel your passion is waning as you serve the Lord? Are you giving and pouring out into others while your own cup feels empty? So many of us allow the busyness and pressures of ministry to choke out the practice of actually being with the Lord. The key to maintaining fervor and passion in serving God is found in the "Secret Place," in spending time daily at the feet of Jesus. This workshop will provide motivation and practical steps to refresh your time with the Lord. We will look at examples from servants of God who knew their need and ultimately learned from Jesus' example to choose the secret place. It is there, in the secret place, where we find the wisdom we need to lead, the discernment to counsel, and the love to give. Come, regain perspective, be renewed, and learn to receive the daily grace to faithfully follow God's call.
Avivando el Fuego del Lugar Secreto: La Clave para Mantener y Alimentar Tu Fervor en tu Ministerio
¿Sientes que a veces te cuesta mantener tu pasión, tu "fervor" en tu servicio al Señor y al ministrar? ¿O que estás dando y dando en tu ministerio, pero tu copa se siente vacía? Habiendo estado en el ministerio desde que era adolescente, he descubierto algo: la clave para mantener mi fervor en servir a Dios se encuentra en el Lugar Secreto, en pasar tiempo a diario a los pies de Cristo. Seguro que esto es algo que ya sabes, pero es posible que aun las ocupaciones y las presiones de tu mismo llamado te roban este tiempo con Dios. Quizás necesitas nueva motivación y un "empuje" para hacer este habito esencial una realidad diaria. Este taller te dará motivación e ideas practicas para refrescar tu tiempo con el Señor. Veremos ejemplos de siervos de Dios que no hubieran sobrevivido sin buscar la presencia de Dios regularmente, y ultimadamente aprenderemos del ejemplo de Jesús. Es allí, en el Lugar Secreto, donde encuentras la sabiduría que necesitas para dirigir, el discernimiento para aconsejar, el amor para dar, donde renuevas tus fuerzas y recibes gracia diaria para ser fiel al llamado de Dios en tu vida. No lo podemos descuidar.
---
Sexuality: A Theological Perspective
Hannah Bloomquist
Resident Director, Covenant College
In this workshop we will unpack a theological perspective of God's design for sexuality and how it informs our practical response. Developing a deeper understanding of his design helps us to see his created intent for sexuality as a beautiful, whole, fulfilling, and protective. Due to our culture's polarizing perspectives regarding issues of sexuality, we will inevitably encounter various questions and conversations about this topic. We have the privilege and burden to study God's design for sexuality so we might effectively disciple those we are shepherding toward a healthy and biblical practice.
---
Soul Care: an Invitation to Pause
Holly Bosier
Adjunct Instructor, Moody Bible Institute
As leaders, we sometimes find that the demands of our ministries and the expectations of others
have outpaced our capacity to give. We recognize that our own spiritual health is no longer flourishing, and we desire restoration. While we know that our ministry to others will suffer without the re-calibration of our souls, many of us struggle to know how to get back to a
thriving, intimate relationship with the Lord. This workshop will offer participants a brief spiritual retreat in which they will be led through three clarifying questions to guide them back to themselves and to God. Through meditation on Scripture as well as through a guided time of prayer and reflection, participants will have the opportunity to pause and to identify the most significant needs for them to bring before the Lord for Him to restore.
---
You Are What You Love and Choose: The Dignity of a Chosen Life
Dr. Rosalie de Rosset
Author, Speaker, Professor of Literature, English, and Homiletics at Moody Bible Institute
It takes so much strength to be unseduced by the culture. How easily, then, women can assume impoverished views of womanhood as beauty and desirability are emphasized above their God-given minds and creativity, leading them to become divided and distracted selves, swapping their pursuit for God for tamer lesser loves. This seminar is a definition and examination of the importance of dignity in every life, a quality that leads a woman to be intentional in her choices.
Some of those are as follows: cultivating her intellect, taking seriously her voice, and seeing the importance of theology with regard to all her choices (reading, technology, entertainment, modesty, and sexuality). This workshop is designed to help women cut through to these most significant issues that inform a woman's character and future.
---
Biblical Essentials for a Ministry to Women
Dr. Gloria Grell
Adjunct Instructor, Applied Theology and Church Ministries Division, Moody Bible Institute
This workshop is for women who lead a Ministry to Women, who lead some element of the ministry, who want to be prepared for leadership, or who hope to start a Ministry to Women. We all allow someone to define the essentials in our ministry. Is your list of the essentials shaping your ministry defined by Christ and His Word? His essentials are the only way to build a ministry that helps women know the Truth that sets them free. Come and learn what these essentials are and ways to shape a ministry on them.
---
Embracing Uncomfortable
Dr. Deborah Gorton
Gary D. Chapman Chair of Marriage and Family Therapy, CMHC Program Director, Associate Professor, Moody Bible Institute
Owning the steps necessary to experience radical transformation and deepen our relationship in a shallow world is about embracing UNCOMFORTABLE. It's a process that begins "by the renewal of our minds" in order to move to a place of discernment as to what is "the will of God and what is good and acceptable and perfect" (Romans 12:2). Until you know why you were born to choose "comfortable" and what the courageous steps are that are necessary to embrace "uncomfortable" – you're not going to change. This workshop is going to equip you to make that choice.
---
Basic Counseling Skills for Ministry Leaders
Dr. Mary Hendrickson
Assistant Professor of Human Services and Pre-Counseling, Moody Bible Institute
Whether you are a ministry leader, spiritual director, mental health counselor, mentor, or are in some other type of people-helping role, you are confronted with the need to effectively counsel and minister to others. In this workshop, participants will be equipped with basic counseling skills that transcend discipline, and that helps them become more effective people-helpers by integrating Christian faith and counseling perspectives.
---
Refreshing Your Commitment to Urban Ministry

Nancy Holec
New Life Community Church, Midway, Chicago
There are countless strategies for ministering in urban areas and the questions surrounding the topic are just as numerous. Nancy is convinced that the love of God, communicated through the people of God, can overcome any obstacle found in the streets of the inner-city. The hope of this workshop is to equip you to minister in urban neighborhoods with renewed hope.
---
Deep Small Groups in a Shallow World
Kristin Jacobsen
Women's Ministry Director, Bethel Church, Crown Point, Indiana
Our world has never been more connected. Social media has made it possible to know everything and nothing about those in our lives. Superficial connections leave women feeling empty and insufficient. Enter small groups. When done well, small groups offer women an opportunity to deeply connect with those around them. In this workshop, Kristin will present the essentials creating an environment where women can be themselves, practical ways to lead fruitful group discussions, and how to avoid common pitfalls of a failed small group.
---
Anxiety Takeover: A Look at Anxiety and Practical Ways to Overcome Anxiety Through the Integration of Truth
Roslyn Jordan
Licensed Professional Counselor, Post-Graduate Fellow
With the plethora of stresses in our world today, we have plenty of opportunities to strengthen our faith muscles when faced with worry and anxiety. What we believe about ourselves, others, the world and most importantly about God, plays a key role in dealing with and overcoming the anxiety that negatively impacts our lives. This workshop will look at anxiety and practical steps to help you and those to whom you minister respond to the anxiety that threatens to overtake and cripple you.
---
Practical Tips and Tricks to Increase Your Productivity in Ministry
Peggy Leyden
Independent Management Consultant
Peggy will share practical tips for managing your work and your teams. You will be trained in simple helps like how to use an agenda to run better meetings, how to better organize for projects, and how to make better presentations with a simple planning tool. Peggy will help you increase your awareness and care for the stages of team development for your ministry teams. You will learn
about the stages of teaming – Forming, Storming, Norming and Performing! When team performance gets bumpy, which is common, you will be reminded that this is part of the path toward becoming a high performing team!
Connect with her at www.Leydenconsulting.com.
---
Furthering Your Theological Education
Dr. Pamela MacRae
Professor and Program Head of Ministry to Women, Moody Bible Institute
Would you like to learn more about educational training opportunities for yourself or other leaders in your church? Do you wish you could take classes, without the obligation of all the degree requirements and without putting your life on hold? Join Dr. Pam MacRae for an informational workshop on the Certificate of Ministry to Women Cohort (Moody Bible Institute, online) over which Pam is Program Head. This certificate program is designed for women with busy schedules who currently are in ministry or want to be equipped for a ministry leadership position. Come hear more about this exciting opportunity for biblical, theological, and practical training for your ministry!
---
Deepening Intimacy with Christ
Elizabeth Mitchell
Author and Bible Teacher
Poisons have a way of infiltrating our spiritual well-being to wreak havoc on our souls. Pride, selfishness, and discontent are three of the crippling toxins that rear their ugly heads in the various areas of our lives and ministries. Through His powerful presence and His Word, God provides remedies for us to overcome and to thrive. This interactive workshop will focus on refreshing, practical ways to incorporate the disciplines of gratitude, devotion, and acceptance into the midst of our jam-packed, everyday lives.
---
Messages that Move: Proclaiming God's Word with Passion, Power, and Precision
Dr. Laurie Norris
Associate Professor of Pastoral Studies, Moody Bible Institute
This workshop will equip you with the necessary building blocks to prepare an expository message from God's Word. We will consider together both the theological "why" and practical "how" of biblical preaching that faithfully and relevantly bridges the Word of God with a contemporary audience.
---
Planting the Seeds for a Bountiful Harvest: Discovery Bible Study
Krista Ophus
New Life Community Church, Little Village, Karlov, Chicago
The parable of the sower describes the Word of God as the seed. The desire of all Christians is to become the type of soil that will produce a bountiful harvest, yet many have become content with little fruit. In this interactive workshop, we will dig deeper as we learn tools to help discover God's Word in a simple way that is transforming lives and communities around the world.
Sembrando las semillas para una cosecha abundante: Estudios de descubrimiento
La parábola del sebrador describe a la palabra de Dios como una semilla. El deseo de todos los creyentes es ser un terreno que produzca una cosecha abundante, pero muchos cristianos se frustran al no ver mucho fruto. En este taller interactivo exploraremos la palabra de Dios al aprender herramientas de descubrimiento que están transformando vidas y comunidades alrededor del mundo.
---
Confident Leadership: Deeper Waters, Bigger Waves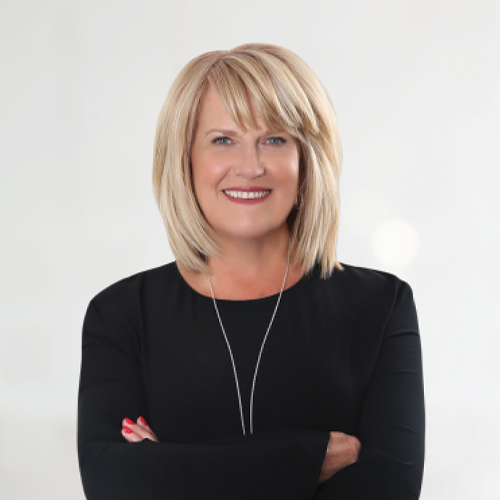 Cathie Ostapchuk
Speaker, Leadership Development Consultant, and Coach
The post-modern, post-Christian world calls for leadership that understands women, the church, and the challenging culture in which we find ourselves. It calls for leadership that is forged in the deepest waters of the soul so it can be carried with strength and dignity to crest the wild waves of challenging church and ministry environments. As women are wondering about their place in the church, leaders need to be deeply anchored in core biblical truths about the Source of our identity, our value, our power, our voice, and our positioning. We then must inspire the women we lead to bravely go against the tide of conformity and lead in their spheres with confidence.
---
Ministering in the Small PLaces
Olivia Ruhl
Speaker, Bible Teacher
Jesus commissioned his followers to go forth and make disciples of every tribe, tongue, and nation…this includes the small towns of Peotone, IL, Dennison, OH, Alton, NH, and the hundreds of other small places of which you've likely never heard. Sometimes, however, both church and culture can give off the perception that the smaller the town the less significant or the less valuable. This is far from true and unbiblical! In this workshop, we will talk about the big impact the local church can have in the small places, the big responsibility to equip those in your local church to be ministers of the Word in the small places and the big Gospel that is sufficient to meet the needs of the small places.
---
Coming Alongside Women Who Have Been Abused
Ashley Schmutzer
Counselor, MA, LCPC
With more and more scandals of sexual abuse cropping up in our churches, we must learn to look at and deal with those in our congregations who have been abused. Whether it is something that occurred to one as a child, a teen, or an adult, it is time to acknowledge this has been the experience of 20-33% of the women in our congregations. In this workshop, Ashley will talk about statistics, characteristics of abuse, long-term effects, healing, and how we as the church can help.
---
Living and Teaching a Theological Approach to Family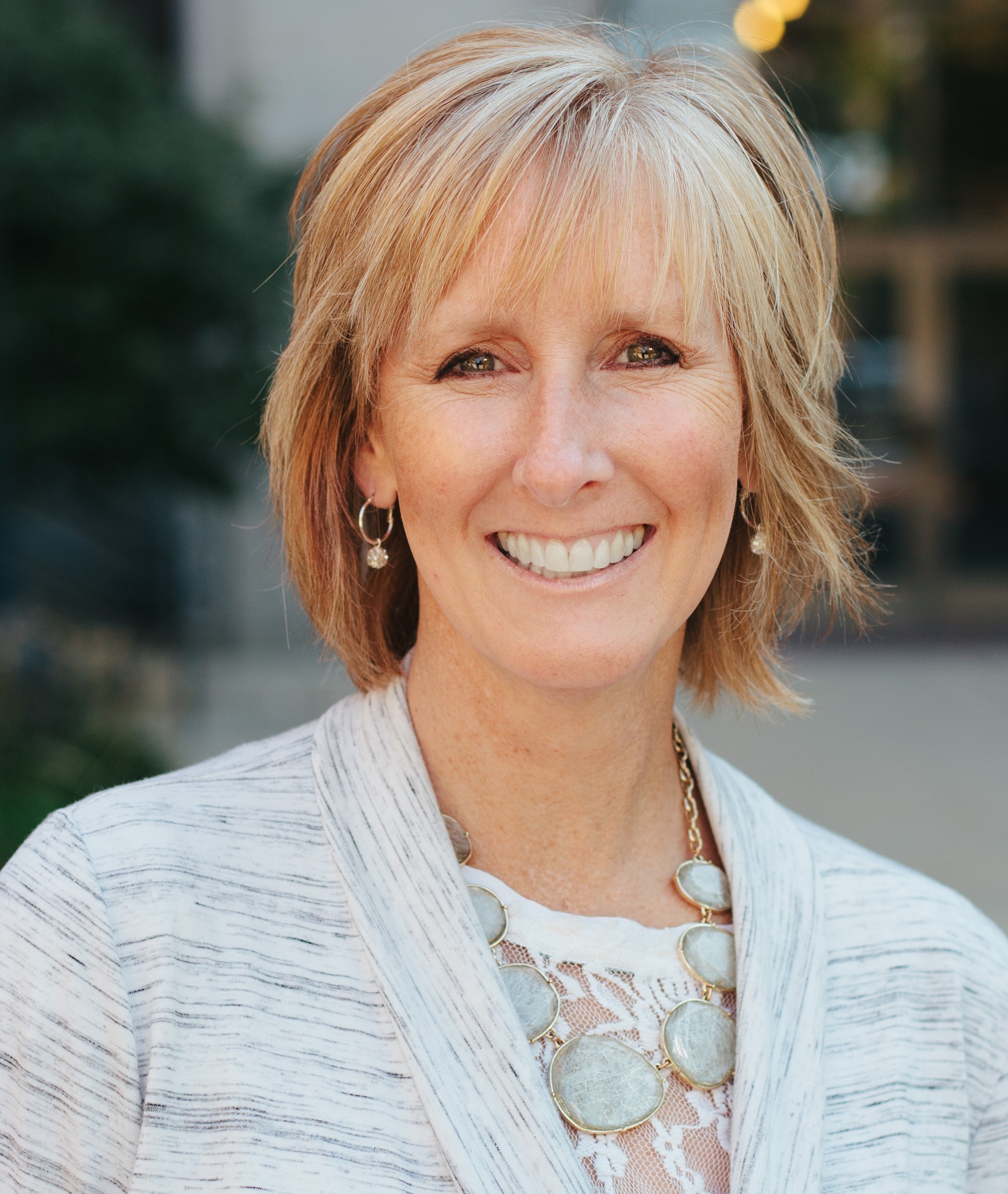 Elizabeth Smith
Program Head for Children and Family Ministry, MA, LCPC, Moody Bible Institute
Women who are engaged in ministry leadership can find it challenging to navigate and prioritize all that is demanded of them in life, ministry, family and children. Questions such as, "How do I care for my children in the midst of my ministry schedule?" and "How can I help encourage mothers?" will be addressed by exploring a theological foundation with practical applications. This session will help attendees consider how to respond to the needs of both ministry and family.
---
Discipling like Jesus
Christy Spader
Team Leader at Cru
Jesus tells us to go and make disciples, but, where do I start? How do I do it? In this workshop, we will eavesdrop on an intimate moment between Jesus and the Father in John 17 to answer some of our questions. Whether you are a lay leader or a ministry director, if you are thinking about discipleship, this is for you. This practical, biblical, and interactive workshop will challenge your mind, stir your heart, and - as we look to Jesus - grow you as a disciple-maker.
---
Understanding the Needs in the Stages of a Woman's Life
Valencia Wiggins, PhD, LPC
Assistant Professor, Clinical Training Director, MACMHC, Chicago, Moody Theological Seminary
Women are uniquely created by God. With our God-given uniqueness, we experience life with a different perspective across the span of our lifet. Each stage of life brings unique joys, life changes, and opportunities for spiritual, and emotional growth. This interactive workshop is designed for ministry leaders who work with women in all stages of life, whether in church ministry, para-organizations, or even small groups.