Founder's Week Musicians
Community Music
Monday Evening, February 5, Thursday Afternoon, February 8, and Friday Evening, February 9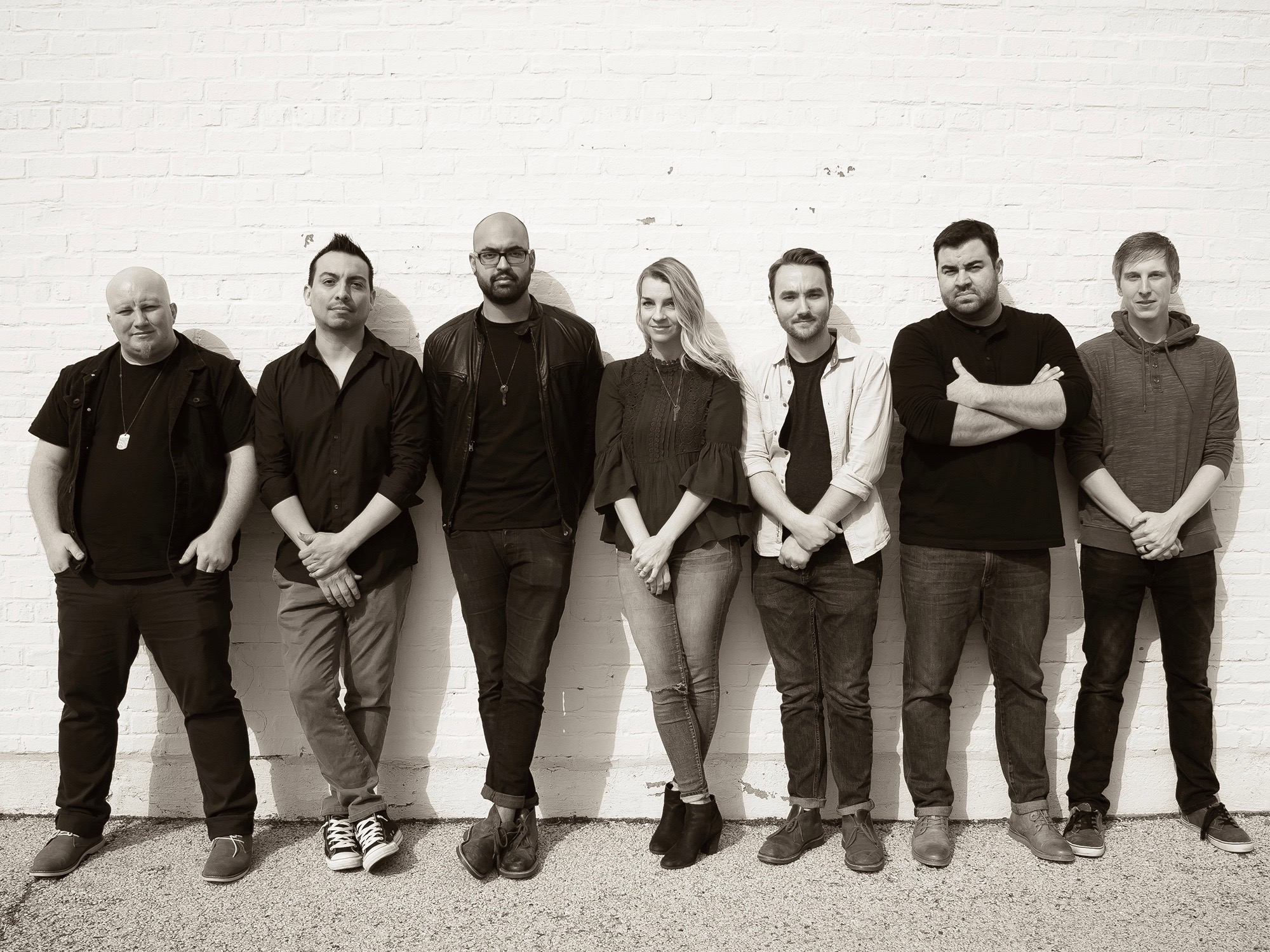 Based out of Chicago, Community Music is the newest addition to a global church planting movement called NewThing started by COMMUNITY Christian Church with over 1,300 churches worldwide. Community Music is comprised of church planters and artists who work together to equip local and global artists and leaders in the Jesus Mission. With a church planting and multiplication DNA they are writing songs for the Church with a clear message that Love overcomes fear and that worship is bigger than just songs and Sundays.
Community Music just released their latest work, just in time for Founder's Week. Listen here!
AYANDA KHUMALO
Morning Sessions on Tuesday, February 6 and Evening Session on Wednesday, February 7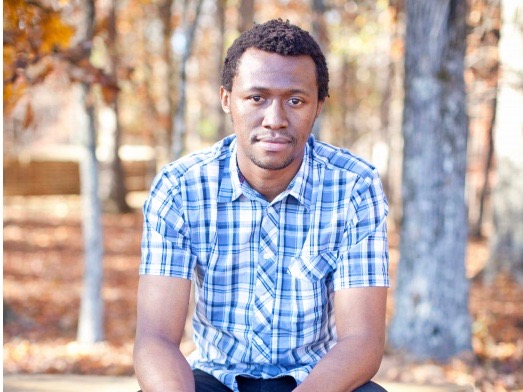 Ayanda Khumalo leads worship at conferences, churches, and retreats in Chicago. He's originally from Bulawayo, Zimbabwe, and previously ministered as music pastor at Bulawayo Baptist church. He has served the church musically from a young age. Ayanda's ministry, Restoring4Him, has toured southern Africa and the United States, leading worship at churches and conferences and teaching workshops. He also partnered with Youth for Christ Zimbabwe. His latest album, Colour of Freedom, was released in May 2017. Ayanda produced Chapter II and co-produced One, albums from Moody's annual Missions Conference. His music has been on Moody Radio and numerous other stations, including PowerFM and ZIFmM in Zimbabwe. His song "We Will Go" reached eighth place on the Christian music charts in Zimbabwe. Ayanda lives in Chicago and attends Moody Theological Seminary.
Mckelvy Sisters
Special Music on Wednesday Evening, February 7
The McKelvy Sisters hail from Nashville, Tennessee where they are the middle siblings of 10 children. They have been singing together since they were just kids. All 3 are currently students at Moody Bible Institute: Raegan (left) is a junior, ReNay (middle) is a senior and Ravin (right) is a sophomore. They love singing and the arts and are using their gifts and passions to lead others into worship.
Tim Stafford
Morning Session, Friday, February 9
Tim Stafford is Pastor of Music Ministries at The Moody Church, where he has served for 13 years. He is also an adjunct faculty member in Moody Bible Institute's Music Department. Stafford received a B.M. from Moody Bible Institute and a M.M. in choral conducting from Northwestern University. As a vocalist, guitarist and conductor, he is committed to serving the local church by facilitating corporate worship that is God-directed, transformational and displays the unity of the Spirit. He and his wife, Heidi, have been married since 2002 and have 5 children.
Moody Chorale
Tuesday, February 6th at 9:30am and at 7:00pm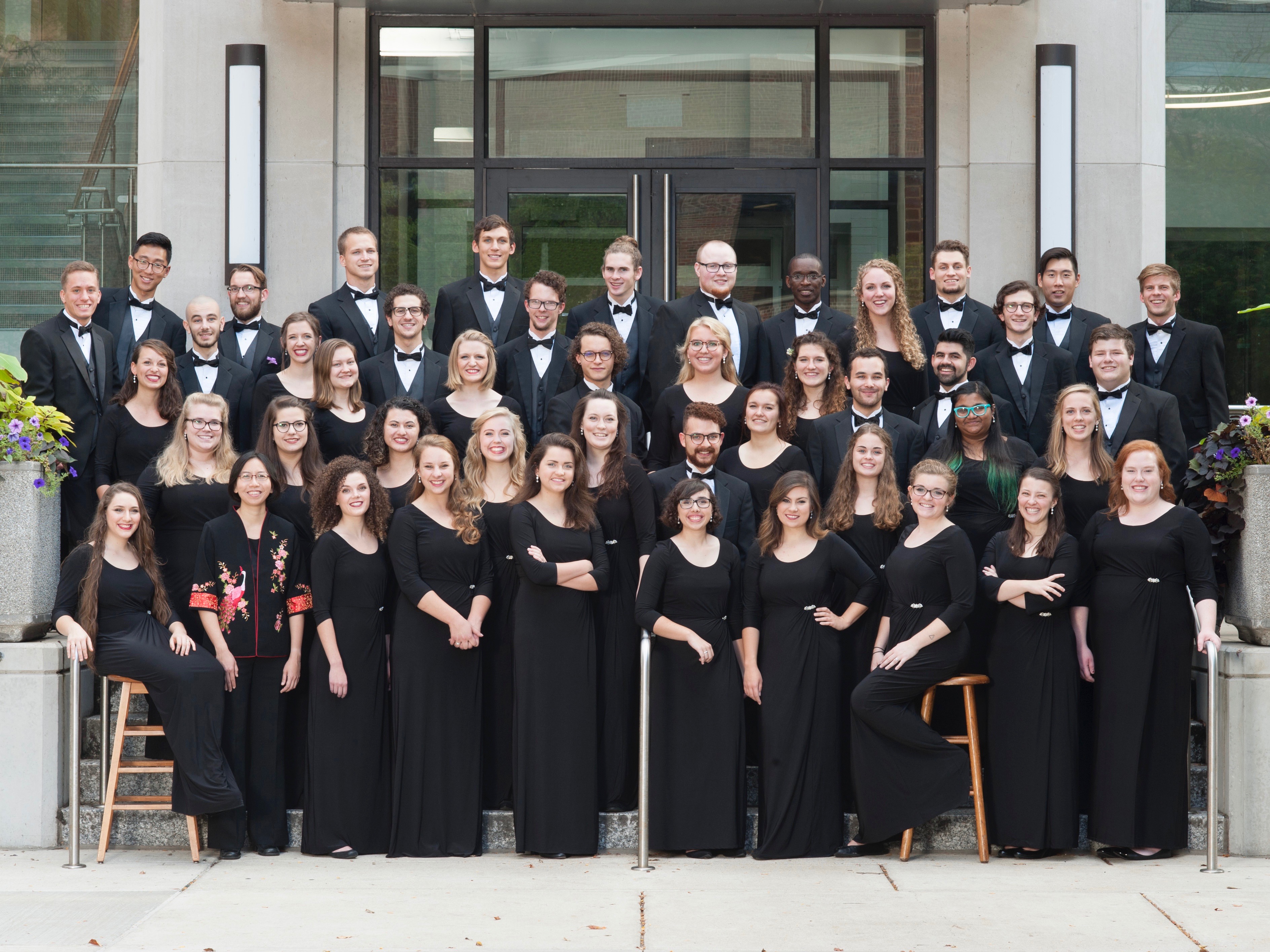 Moody Chorale, conducted by Xiangtang Hong, has set the standard for sacred choral music since its formation in 1946. The Chorale sings a broad range of carefully selected styles spanning many periods of music history. Its purpose is to minister the Word of God through music, leading men and women in the worship of our Creator and Redeemer. In addition to its annual tours in North America, the group has ministered in Europe, Asia, and South America. The Chorale's most recent overseas ministry tour was to Romania in the summer of 2017.
Moody Symphonic Band
Monday, February 5th at 7:00pm and Tuesday, February 6th at 7:00pm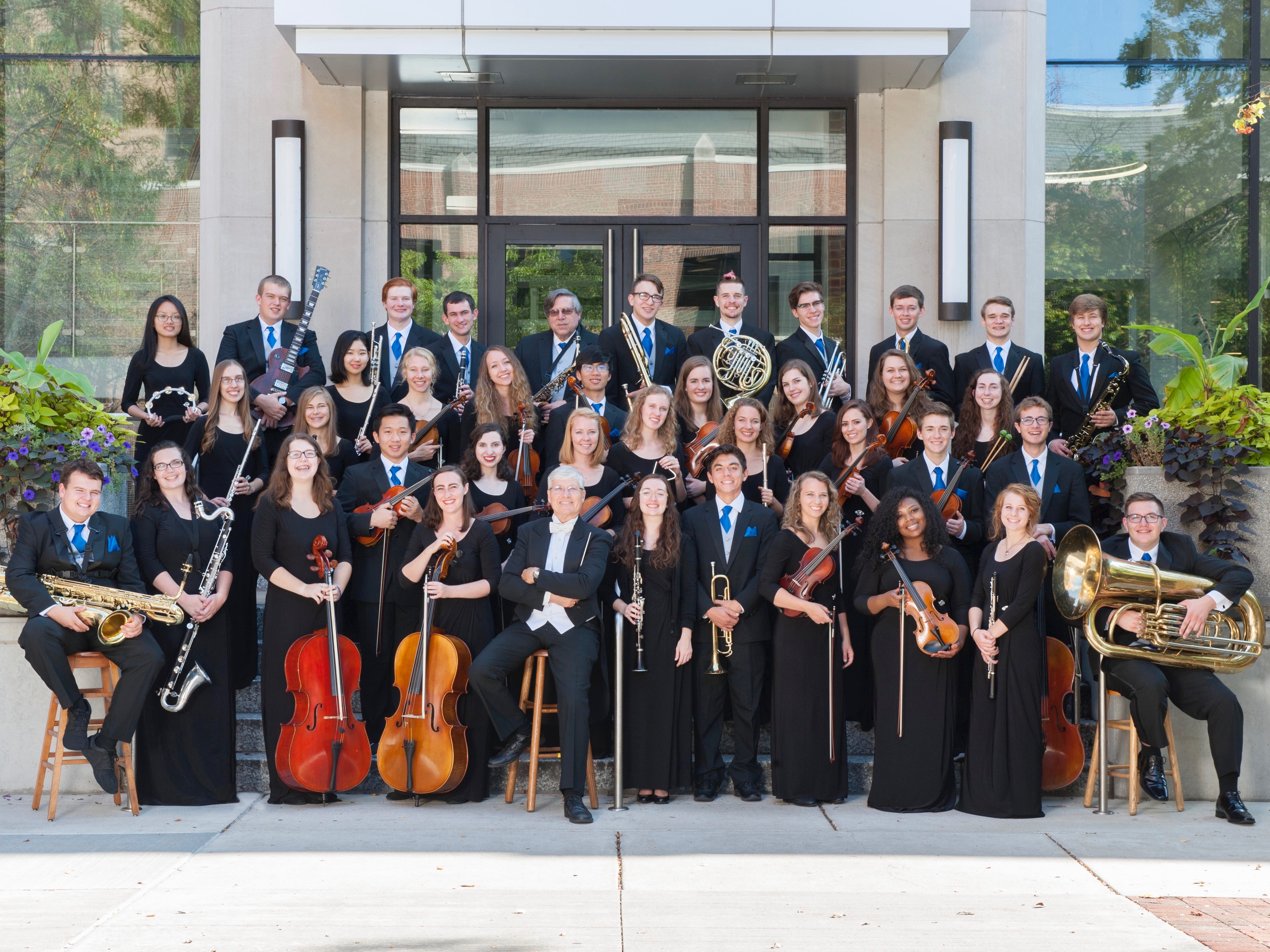 Moody Symphonic Band, founded in 1970, is conducted by David Gauger II. Excelling in a broad range of traditional and contemporary styles, the Symphonic Band performs band and orchestral music along with hymns and gospel songs. The group seeks to present music as an inspiring and engaging form of worship that focuses the worshipper on the awe and beauty of God. In their annual tours, they have performed for churches across the United States, as well as touring in Europe, Israel, Hong Kong, China, and Greece.
Moody Men's Collegiate Choir
Tuesday, February 6th at 7:00pm and Thursday, February 8th at 9:30am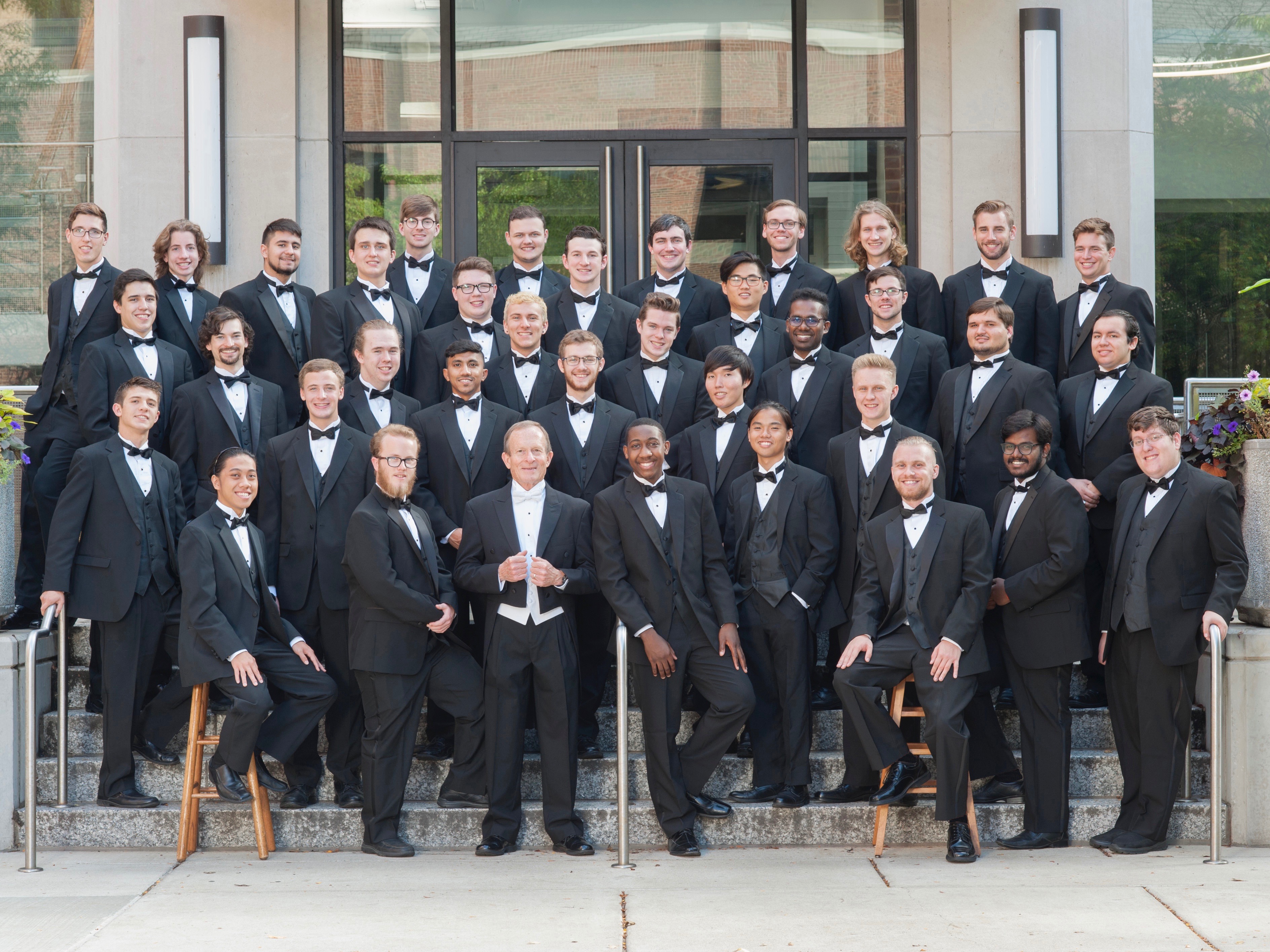 Moody Men's Collegiate Choir, conducted by H. E. Singley '71, sings artful renditions of classic hymns, spirituals, and contemporary worship songs. Founded in 1957, the group includes students from Moody Bible Institute in Chicago and Moody Theological Seminary. With ministry in mind, the group is committed to striving for musical excellence with the goal of encouraging believers and sharing the good news of Jesus Christ. In addition to its annual tours, the Men's Collegiate Choir has ministered in the British Isles, France, Canada, China, India, Greece, Australia, New Zealand, and most recently in Southern Africa.
Moody Women's Chamber Choir
Tuesday, February 6th at 10:45am and at 7:00pm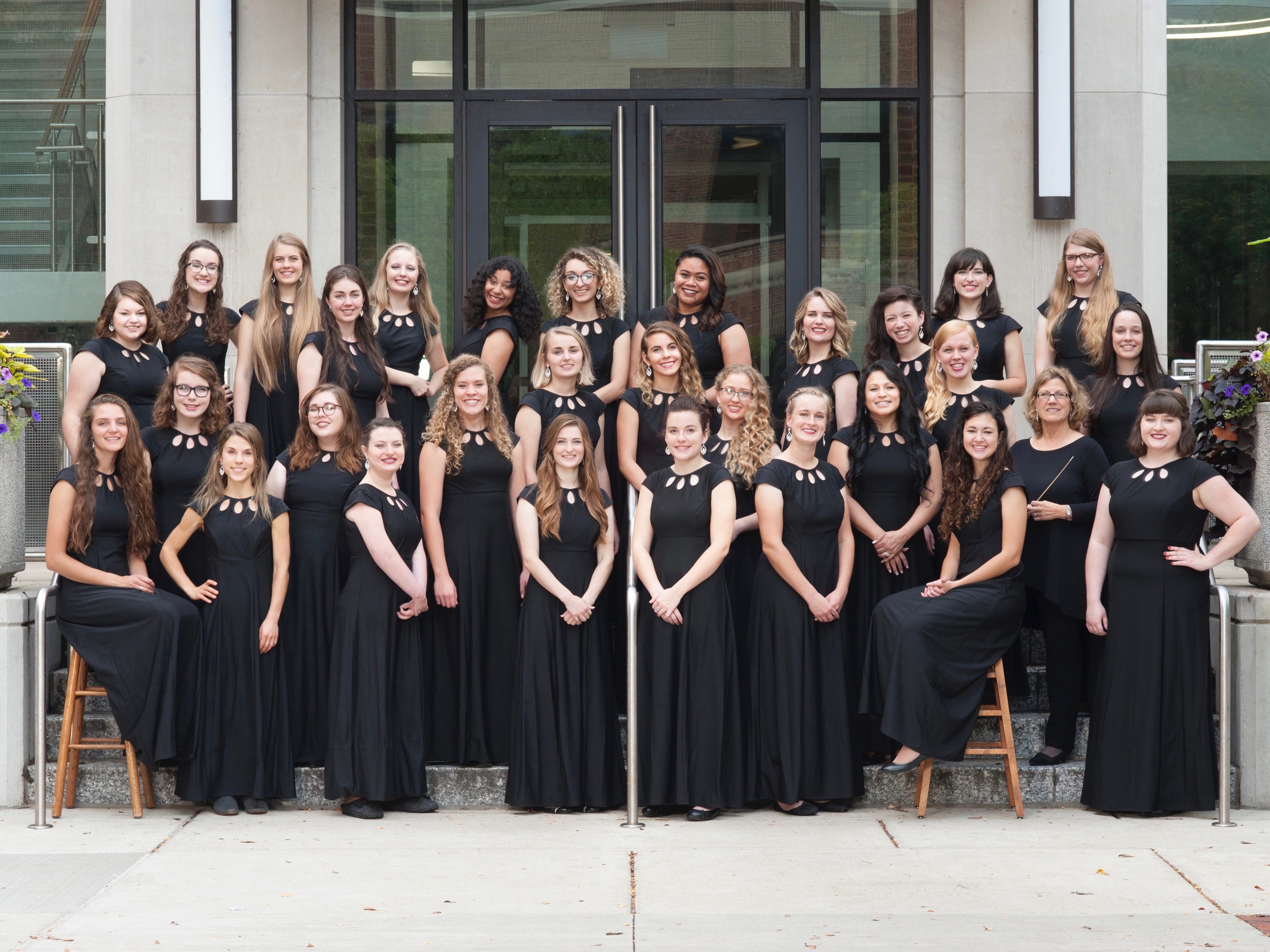 Moody Women's Chamber Choir, founded in 1955, has performed for enthusiastic audiences all over the United States and around the world. The ensemble, composed of women representing a variety of academic majors, seeks first and foremost to worship God with their music while emphasizing musical excellence.
The ensemble has toured in Austria, Hungary, Poland, Slovakia, the Czech Republic, Germany, Korea, Japan, Hawaii, Israel, and Italy. The Women's Choir toured Greece in 2016.
Founder's Week 2018 Song Writing Contest Winner
Hear his song "One New People" by Moody's Music Ensembles.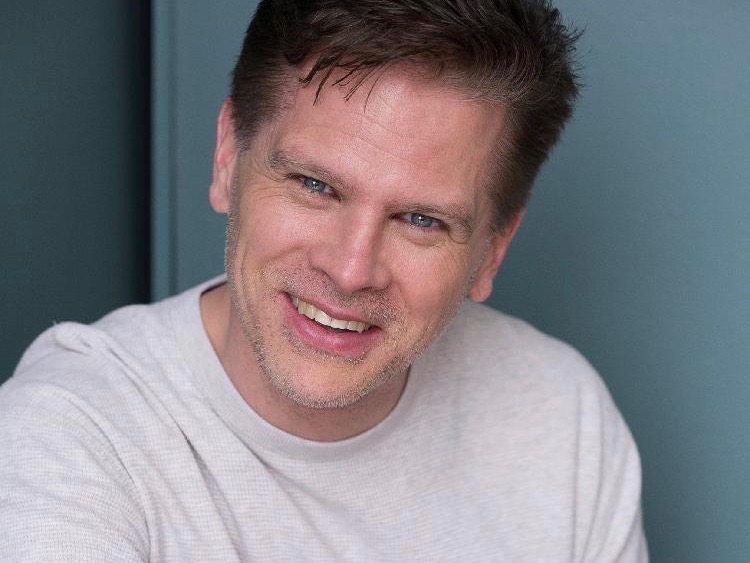 After working professionally as a actor on TV and commercials, Steve Drury turned his attention to his lifelong love for music. After a life-changing experience with Jesus Christ, Steve now seeks to glorify God through music and all that he does. A graduate of DePaul School of Music and current graduate student at Moody Theological Seminary, Steve shares his gift of music in the Chicagoland area and beyond. For more information visit his website.